Event: 6th Edition Expo MiPyme Digital 2017
Date: August 17-18, 2017
Venue: Bogota, Colombia
Participants: 5,200
All Access Goes Abroad
Expo MiPyme Digital is the largest tech industry fair in Colombia, bringing together businesses from all around the country, and we were there! The event was organized by ENTER.CO with support from MinTIC (Ministry of Information Technology and Communication). The event brings together businesses every year to educate and demonstrate the latest developments in technology that will help business owners run and grow their companies.
All Access was brought on board by Lito SA to enhance their company booth at the expo. Lito SA is a company dedicated to the management of industrial surplus and hazardous waste primarily focused in tech industries in Latin America. Aside from their services, their purpose is to bring awareness to the consumer level to the proper disposal of hazardous waste such as batteries and hardware.
MIMO is bilingual too…
All Access had a chance to bring out MIMO, our iPad based photo booth to Colombia. With a branded overlay, participants were able to create GiFs and boomerangs that were then emailed to their phones for easy social share. To highlight the campaign hashtag #reciclapuntosverdes (in English: #recyclegreenpoints) there was an added green overlay to GIF images.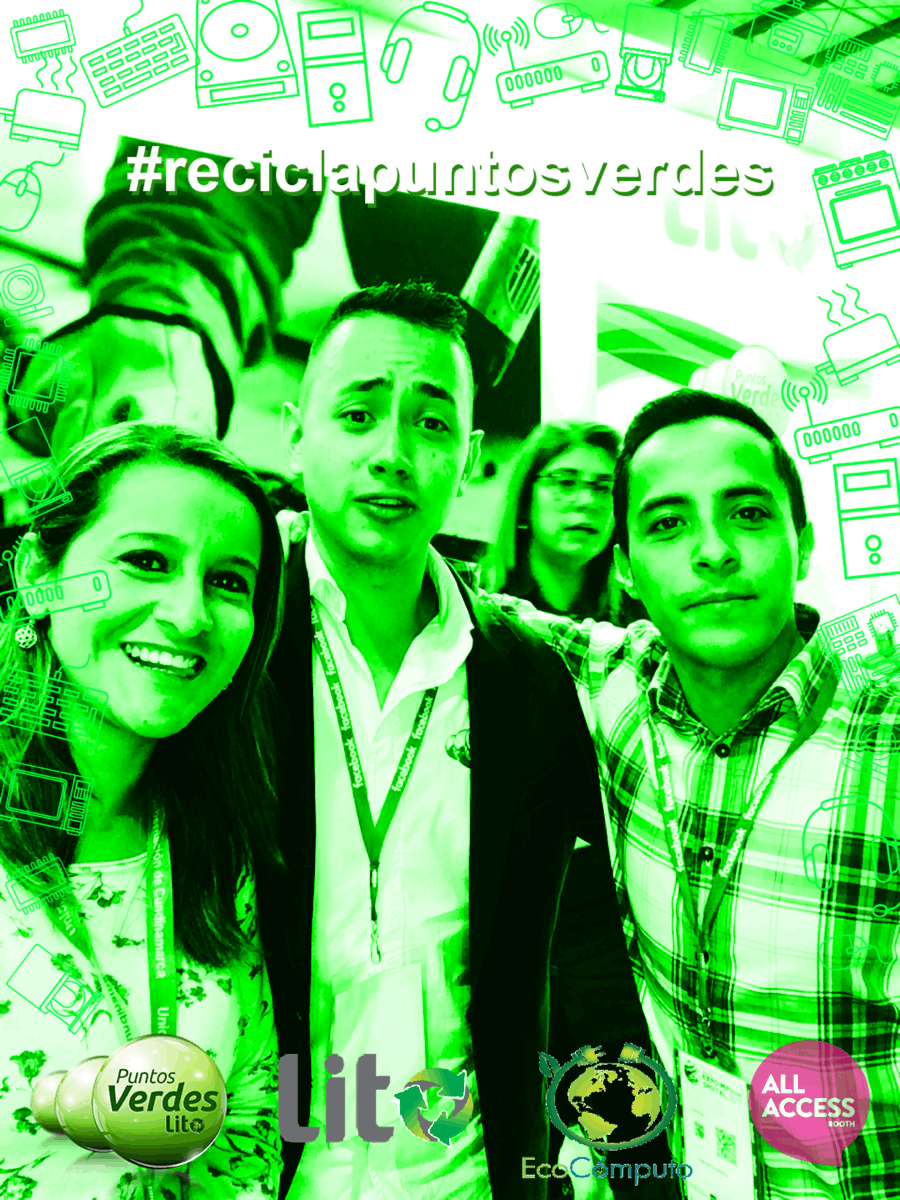 Enhancing the traditional Expo Booth experience
In a technology-focused Colombian expo, a photo booth was the perfect addition generating interest and attracting visitors to the booth. Being the only company to bring the photo booth concept really made Lito SA stand out. The photo booth set up was sleek and minimal, with no backdrop. This allowed for the booth to be in the forefront of the expo booth without taking away from the campaign materials.
Plus, the All Access team had a great time visiting beautiful Colombia! Perks of the job!
Want to bring us along for your next expo booth?
Let us know → Get more information